Highlights.
SensoFlow quickly heats water to the precise temperature required for perfect flavour every time, using the exact amount of water required
Cappuccino: Any coffee or milk speciality at the touch of a button - even two cups at the same time
MyCoffee: Save 8 favourite beverages with all their settings under personal names
AromaDoubleShot: Extra-strong coffee with less bitterness thanks to two grinding and brewing processes
steam blast: A fully-automatic steam cleaning after every beverage takes complete care of the daily cleaning of the milk system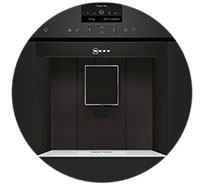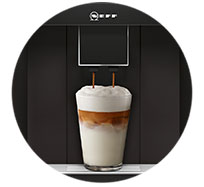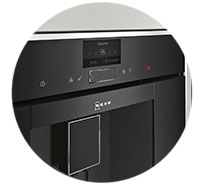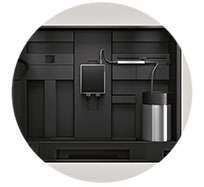 ---
Features.
aromaDouble Shot - Extra strong coffee without compromise in aroma
"sensoFlow system" - Innovative heating system
piston pressure: Ideal contact pressure for optimal aroma extraction
One-touch function for Latte Macchiato, personalised milk mix beverage, white coffee, Cappuccino, Espresso Macchiato
Beverage temperature adjustable individually: Coffee: 3 grades, Hot water: 4 grades
---
Convenience.
TFT display with interactive menu
8 personalised beverages Save 8 favourite beverages with individual names and adjustable mixing ratio of milk and espresso
Cappuccino: Prepare two cups simultaneously for all coffee varieties
Removable 2.4 litre water tank
Early warning when bean container or water tank are close to empty
---
Performance.
"silent ceram drive" - Premium ceramic grinding unit
Grinding unit automatically adjusts to bean variety
One-touch coffee milk specialities with especially fine-pored milk froth thanks to an innovative milk frother
In addition to beverages also available separately: milk foam, warm milk, hot water
Reduced heat up time: fastest first cup
Water pump with 19 bar pressure
Separate container for pre-ground coffee
---
Hygiene.
Removable brewing unit: Easy and hygienic cleaning under running water
steam blast: Fully-automatic steam cleaning of the milk system after every beverage
All milk nozzle parts are easily removable, separable, easy to clean and dishwasher proof
Automatic quick rinse programme when switched on or off
Removable drip tray including container for coffee grounds
Fully automatic descaling & cleaning programme
Display of remaining cups before Decalcification, Cleaning, Change of water filter
Containers for water, milk and coffee beans are easily accessible but hidden behind a door, so the kitchen always looks clean
Bean container with aroma preserving lid for up to 500grams
Illumination for keys, yes
Adjustable grind settings (multilevel)
Different display languages available
Child lock: prevents unintended use of machine
Wattage: 1600 W
---
Accessories.
Separate milk container with thermally insulated aluminium housing (0.7 l volume)
Included accessories: 9 x assembly screws, 1 x scoop, 1 x test strip, 1 x milk container (insulated), 1 x connection hose for milk frother, 1 x milk pipe
---